---
Installing TrueType Fonts in Windows 95/98/2000/XP/Vista
Installing fonts on a Windows 95/98/2000/XP/Vista platform is easy.
Here is a quick overview of the necessary steps.
You must first unzip a zip file with a tool like WinZip.
---
Step 1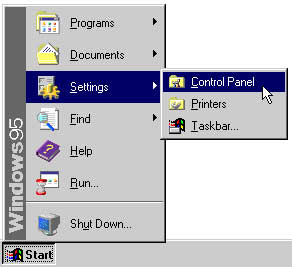 Go to the control panel by clicking on Start in the lower left corner, select Settings, and then selecting Control Panel.
---
Step 2
Double-click on Fonts. Inside are all the fonts currently installed on your computer.
---
Step 3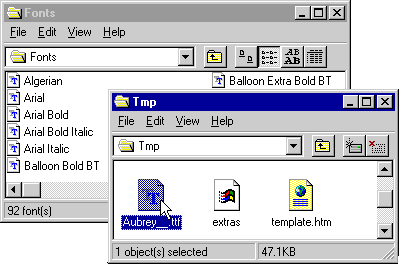 Just drag the font file into the folder to install it. The font should now be installed.
---